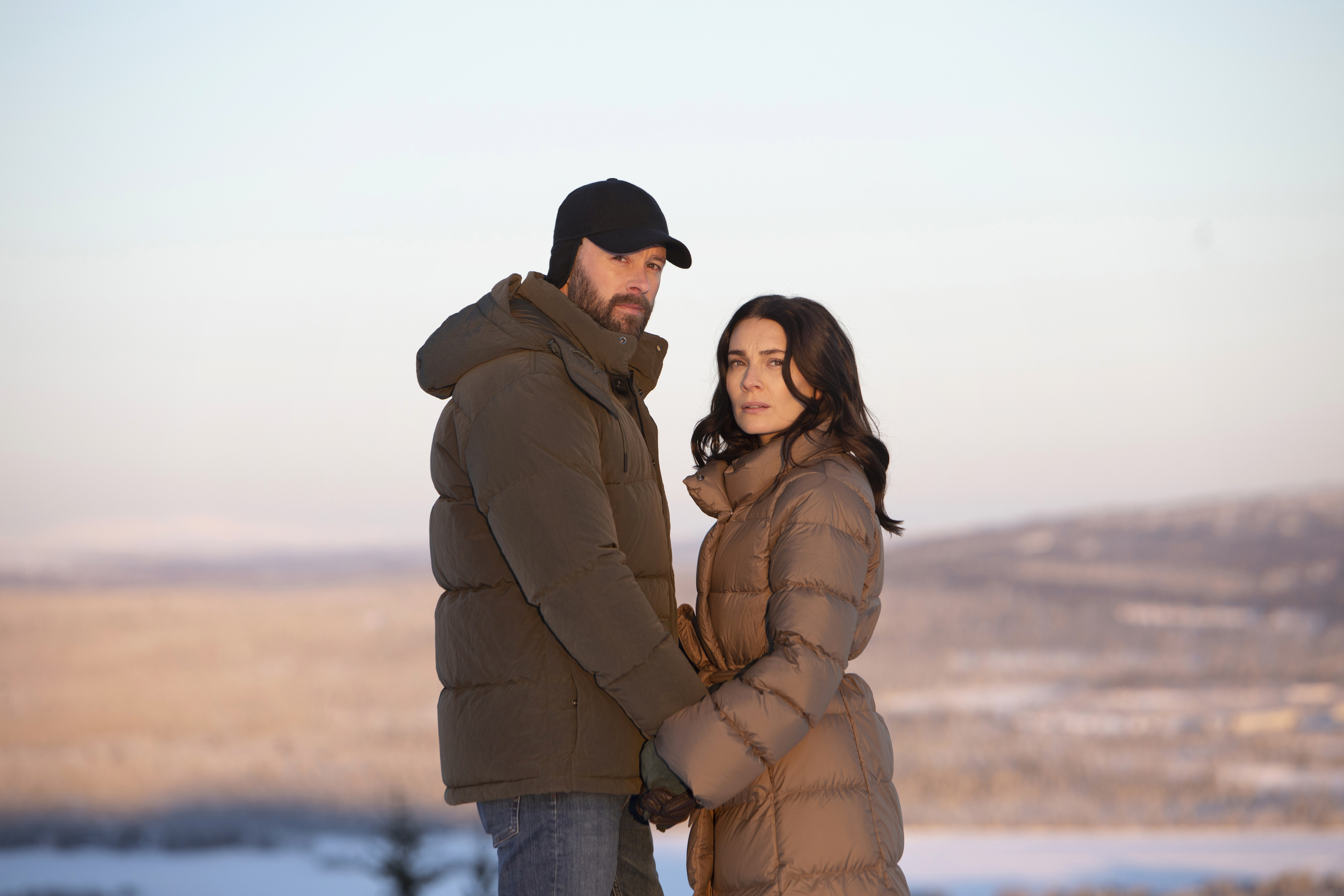 HBO Europe green-lights Swedish original drama Beartown
An adaption of the internationally successful novel "Beartown" by New York Times bestselling author Fredrik Backman, directed by acclaimed, award-winning filmmaker Peter Grönlund
28/01/2019
Stockholm, January 28, 2019. HBO Europe has green-lit Swedish drama Beartown, an adaption of the bestselling novel by internationally-acclaimed Swedish author Fredrik Backman, produced by Filmlance International, part of Endemol Shine Group. Award-winning director Peter Grönlund will direct all episodes of the five-part one-hour series, written by Anders Weidemann, Antonia Pyk and Linn Gottfridsson. Main cast include Ulf Stenberg and Aliette Opheim.
Beartown explores the hopes that bring a small community together, the secrets that tear it apart, the courage it takes for an individual to go against the group and the consequences of how we raise our boys. The small town Beartown is slowly losing ground to the ever-encroaching trees surrounding it, but with the junior ice-hockey team having a shot at winning the national semi-finals, all the dreams of this place now rest on the shoulders of a handful of teenage boys. A heavy burden that becomes the catalyst for a violent act that will leave a young girl traumatized and a town in turmoil. Accusations are made and, like ripples on a pond, they travel through Beartown, leaving no resident unaffected.
In this story of a Swedish forest town, Fredrik Backman has found the entire world. He knows that we are forever shaped by the places we call home, and in this emotionally powerful story explores what can happen when we carry the heavy weight of other people's dreams on our shoulders.
"We fell in love with Beartown the first time we read it. It is a story you feel in both your stomach and your heart. Backman has created a universe with characters who give everything – for their town, for their sport and for their children. We want to create a drama where everything is at stake, where we see and feel all of the different sides of humanity – not only in the characters we are depicting, but in ourselves as well. In order to do Beartown justice we have assembled a team with high artistic vision; talented screenwriters, a strong director with a unique voice and a brave and engaged partner in HBO Europe that shares our vision. Filmlance is incredibly proud of this fantastic team, and very happy for our new partnerships", says Bonnie Skoog Feeney and Mattias Arehn, producers at Filmlance International.
Antony Root, EVP Programming and Production, HBO Europe, says: "Fredrik Backman's novel combines an utterly compelling story, characters that jump off the page, a unique setting, and the exhilaration and drama of competitive sport, while exploring deeply resonant themes of community, masculinity, youth and hope. In short, it's dream material for an HBO drama. We're thrilled to be working with such an exceptional creative team to bring it to the screen."
Hanne Palmquist, Commissioning Editor and VP Original Programming, HBO Nordic, says: "Rarely do you read a book where not just the characters and the story but even the sounds from the arena you just visited stay with you. Beartown is such a book, you literally move in – you become a part of Beartown and Beartown becomes a part of you. Our ambition is to embody that sensation and create a powerful, emotional and unforgettable drama. We're honored to have such talented writers, producers, and not least director Peter Grönlund on board to share in this ambition."
Fredrik Backman made his literary debut in 2012 with the global sensation "A Man Called Ove". Wickedly funny, touching and wise, Fredrik Backman's novels are odysseys of the ordinary man and woman, and stunningly moving tales of everyday courage. Backman's books have sold more than 10  million copies in 43 languages, and the film adaption of "A Man Called Ove" was nominated for two Academy Awards in 2017. The internationally successful novel and New York Times bestseller "Beartown" was shortlisted for a number of awards, including the Audie Award 2018 and the Goodreads Choice Awards in the US, Book of The Year Award in Sweden, and was selected by Amazon.com as one of the top 20 titles of 2017.
Peter Grönlund is an award-winning screenwriter and film director. Peter has directed numerous award-winning shorts and his first feature film, Tjuvheder (Drifters), world premiered in the New Director's Competition Program in San Sebastian 2015. Tjuvheder became the most critically acclaimed Swedish film of the year, awarded with five Guldbagge Awards, Sweden's most prestigious
film accolade. His new feature Goliat (Goliath) premiered in October 2018 to outstanding reviews and has received six nominations for the upcoming Guldbagge Awards. Peter's complex characters and his fascinating narratives create worlds that are impossible not to be captivated by.
Beartown is produced for HBO Europe by Filmlance International, part of Endemol Shine Group, producers are Bonnie Skoog Feeney and Mattias Arehn. Fredrik Backman is Executive producer and represented by Salomonsson Agency, Tor Jonasson and Sophie Smirnakos.
Executive Producers for HBO Europe are Hanne Palmquist, Steve Matthews and Antony Root.
Beartown will be filmed on location in the north of Sweden early 2019. The series will premiere day-and-date on HBO Nordic and across HBO Europe territories.