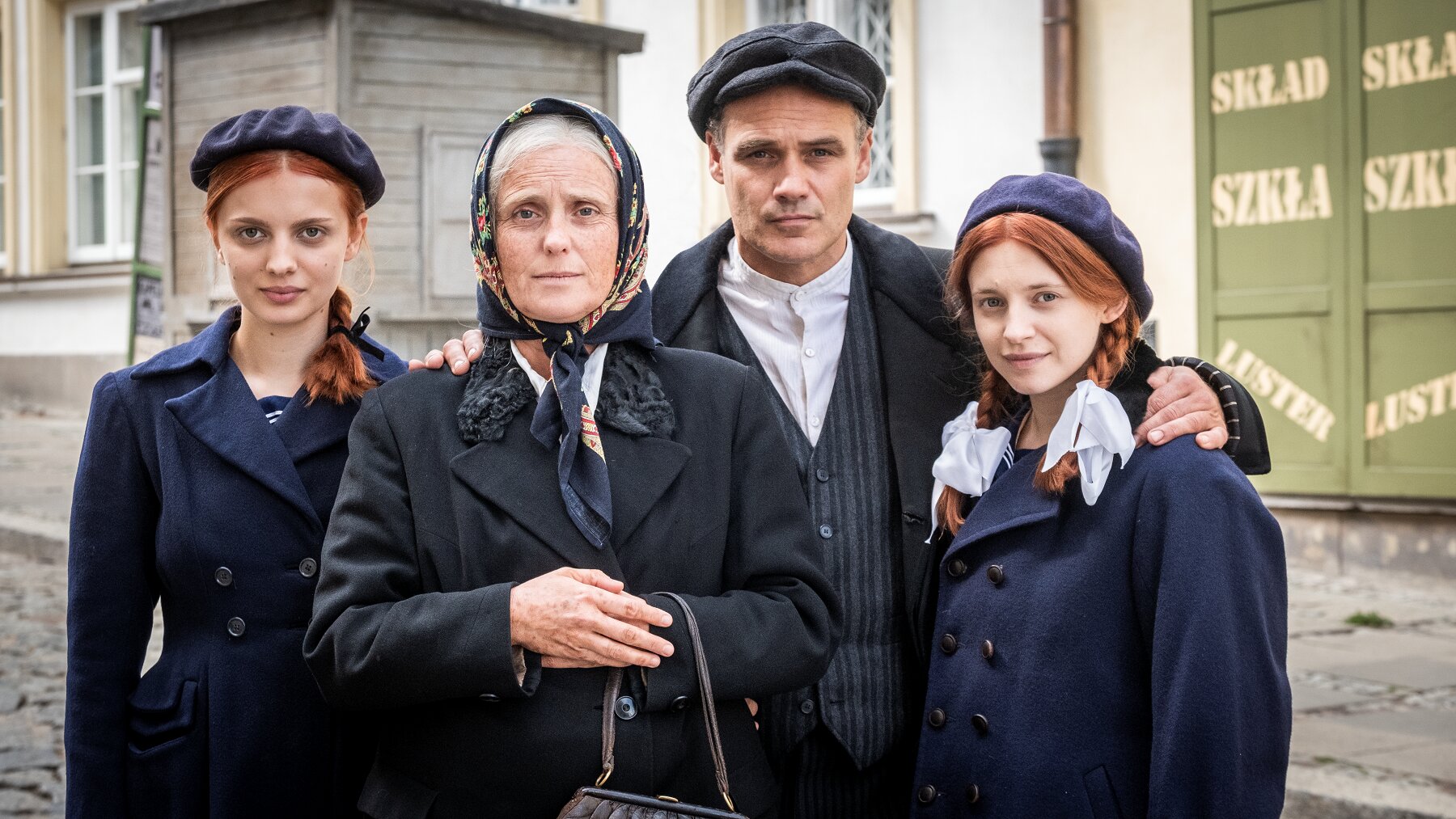 Endemol Shine Poland is commissioned to produce its first period drama, Our Century
01/03/2019
Global content creator, producer and distributor Endemol Shine Group today announces its latest non-English language scripted commission with Endemol Shine Poland having been signed up to produce its first period drama for TVP1.
Our Century is a 13×60' family saga which will be known locally as Stulecie Winnych and is based on the bestselling novel written by Ałbena Grabowska, which reveals an epic tale spanning 100 years from just after the turn of the last century until modern times. It will be directed by acclaimed Polish director and star Kinga Preis, Jan Wieczorkowski, Olaf Lubaszenko alongside other leading Polish actors.
Telling the story of the fate of a family from the little town of Brwinów, near Warsaw, the first series of Our Century begins in 1914 with the outbreak of World War One and runs all the way until the outbreak of the Second World War in 1939.
Endemol Shine Poland's previous scripted productions include the hugely successful theatrical movie Serce nie sługa released in Oct 2018, which was a local adaptation of the Turkish format The Most Beautiful Scent in the World. Other high quality hits are crime dramas Skazane and two seasons of Krew z krwi, which are adaptations of Prisoner's Wives and Penoza respectively.
Ryszard Sibilski, Managing Director, Endemol Shine Poland says, "Our Century is a sophisticated, beautifully executed and deeply emotive drama that charts the journey of the Winny family and the events they endured, interwoven with the turbulent history shared by many of our ancestors across a one hundred year period. We hope viewers love the story as much as they do the book and look forward to sharing it with them this spring on TVP1."
Recent non-English language scripted series across Endemol Shine Group include the return of Dark (Netflix) and 4 Blocks (TNT Serie) in Germany; Cathedral of the Sea (Antena 3/TV3/Netflix) and Matadero (Antena 3) from Spain; Harem and Nevsu (Reshet) and Queens (Hot) in Israel; Lois (NPO1) in the Netherlands; France's adaptation of The Fall Insoupçonnable (TF1), 'Papa ou Maman' (M6) and returning series Guyane (Canal +), Italy's L'Allieva (Rai Uno) and The Councilman (TV2) in Norway.
Endemol Shine Group creates world-class content for all platforms including global hits Black Mirror, Big Brother, Deal or No Deal, Humans, Hunted, MasterChef, Peaky Blinders, The Island, The Brain, Tin Star and Your Face Sounds Familiar.