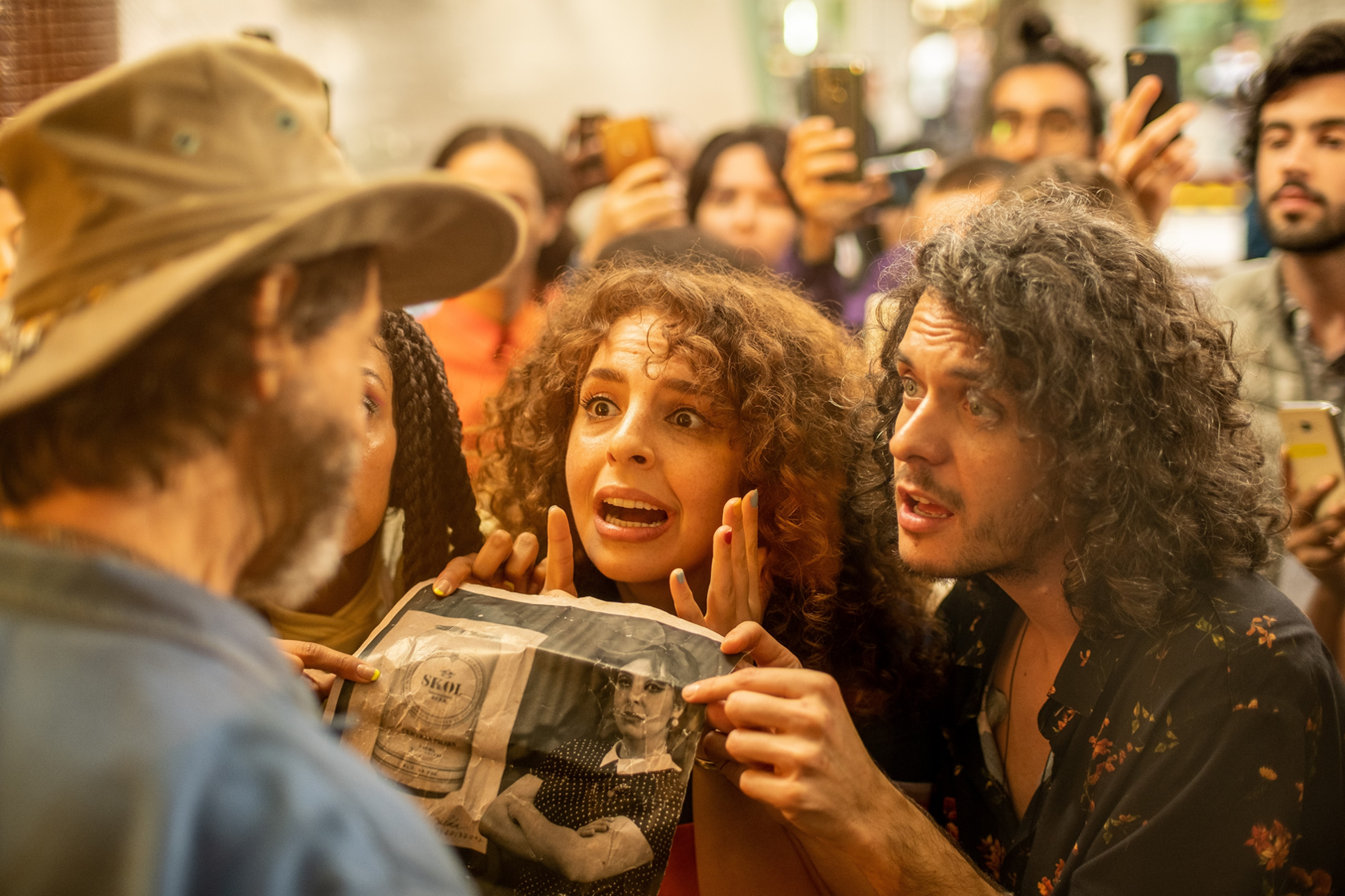 Endemol Shine Brazil, SKOL and Facebook launch first social soap opera in Brazil
09/10/2019
• New scripted series Tour das Tours' will premiere October 11 on Facebook Brazil, with each episode under 5 minutes
• The series will be sponsored Ambev's SKOL Brand
Global content creator, producer and distributor Endemol Shine Group today announced that Endemol Shine Brazil has partnered with Ambev's SKOL brand and Facebook Brazil to launch the nation's first digital soap opera. The project is secured with F/Nazca Saatchi & Saatchi and Blinks.
"Tour das Tours," the first scripted project from Endemol Shine Brazil, will premiere October 11 on Facebook Brazil. The series features 11 episodes that are less than five minutes in length.
Facebook is full of stories ready to extrapolate social networks, especially within groups discussion. "Tour das Tours" is born from this insight, a social soap opera inspired by the stories of LDRV, one of the most successful groups on the Brazilian platform, with more than 400,000 members. The novel is born with digital focus and it is connected to Facebook's strategy of valuing groups, responsible of creating and expanding internet conversations.
"This is our first-ever scripted series and we couldn't be happier to enter in this genre alongside great partners like SKOL and Facebook," says Juliana Algañaraz, CEO of Endemol Shine Brazil. "'Tour das Tours' will both entertain viewers and incorporate SKOL's brand in this unique new social media format. The script and production have been specially designed for mobile consumers here in Brazil."

"Today's biggest challenge for brands is to create relevant content for the public, but not as an advertisement or an interruption of what they are doing. That's why SKOL was looking for something that was truly surprising to its consumers. If soap operas are still a national passion, then we decided to create one, but with a different format," said Maria Fernanda Albuquerque, SKOL marketing director.
Across 11 episodes on Facebook, the public will follow the trajectory of three characters: Francis (instagram: @real_francis_oficial), Bela (instagram: @labelaemvenus) and Will (instagram: @eu_will_survive).
"Our job at Creative Shop is to tap the full creative potential of Facebook platforms to create more meaningful connections between brands and people. 'Tour of Tours', Facebook's first S'Opera (Social Novel) is the consolidation of this and helps SKOL to anticipate trends and seize the opportunity to connect with people in the place they are," says Facebook Creative Shop Director Latin America, Theo Rocha.
What is LDRV:
LDRV is a group of Facebook that has over 400,000 members. Today, is in there that the main memes and stories of the internet are born. In this place, people tell their experiences, and the most engaged become the so-called "tours". On top of that, "Tour das Tours" is born.