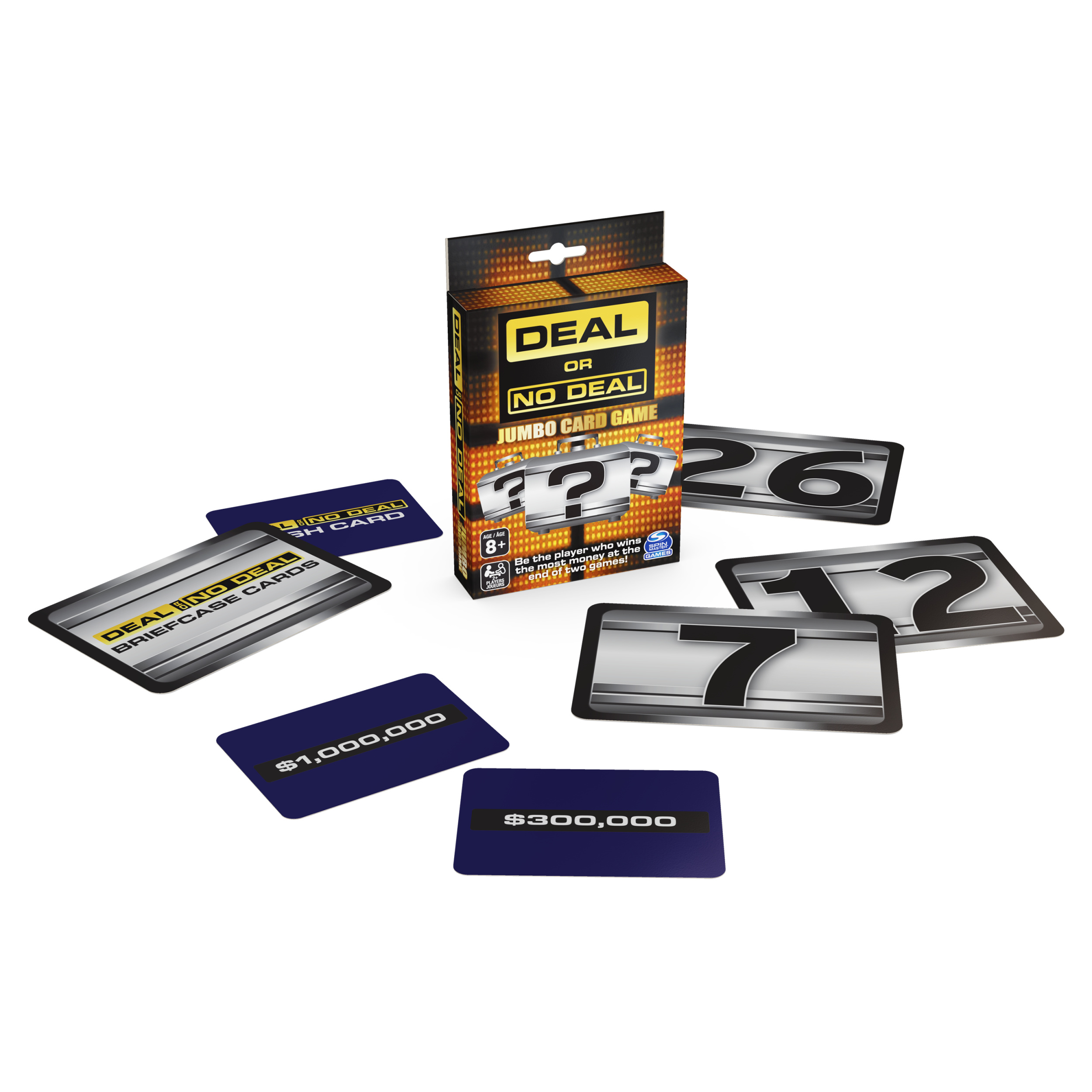 'Deal or No Deal' card game hits stores across the US
Endemol Shine North America and Spin Master Games release a 'Deal or No Deal' card game across Walmart and Dollar Tree retailers in the US.
21/08/2020
In the licensed "Deal or No Deal" card game, a process of elimination leaves a player with two "cash-stuffed" briefcases to choose from. If they don't accept an offer from the banker first. Players can challenge a pal to see who winds up with the most "cash" in the end. It has the same basic rules as the hit television show. Players aim to have the last briefcase they choose contain the highest amount of money possible.
About Spin Master Games
Spin Master Corp. (TSX:TOY) is a leading global children's entertainment company creating exceptional play experiences through a diverse portfolio of innovative toys, entertainment franchises and digital toys and games. Spin Master is best known for award-winning brands PAW Patrol®, Bakugan®, Kinetic Sand®, Air Hogs®, Hatchimals® and GUND®, and is the toy licensee for other popular properties. Spin Master Entertainment creates and produces compelling multiplatform content, stories and endearing characters through its in-house studio and partnerships with outside creators, including the preschool success PAW Patrol and 10 other television series, which are distributed in more than 160 countries. The Company has an established digital presence anchored by the Toca Boca® and Sago Mini® brands, which combined have more than 25 million monthly active users. With over 1,800 employees in 28 offices globally, Spin Master distributes products in more than 100 countries. For more information visit spinmaster.com or follow on Instagram, Facebook and Twitter @spinmaster.